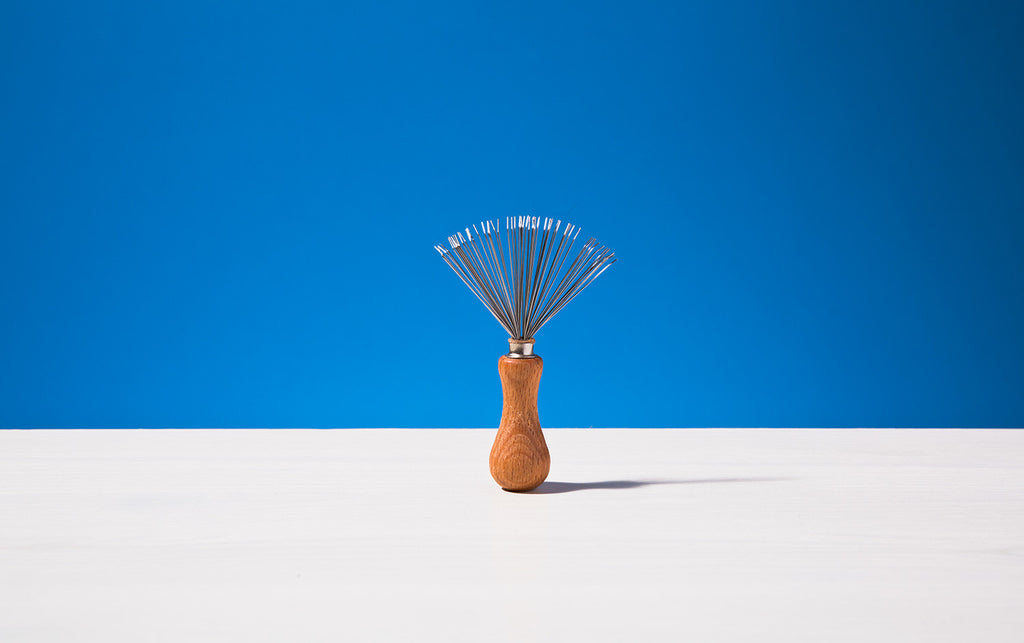 J. Glinert Brush and comb cleaner
£3.50
The J. Glinert brush cleaner is and essential care item for any fine brush or comb owner.
Caring for your hair brush and combs:
Gently remove dead hair from the brush by lifting from side to side with the J. Glinert brush cleaner.
Agitate in soapy water and rinse under cold water.
Do not soak as the bristles will absorb water and and the wood may become damaged.
Shake away excess moisture and pale on a towel with bristles facing downwards.
Allow to dry naturally without artificial heat.
Steel and beech wood
Made in Germany
7.5 x 4.5 x 1.5