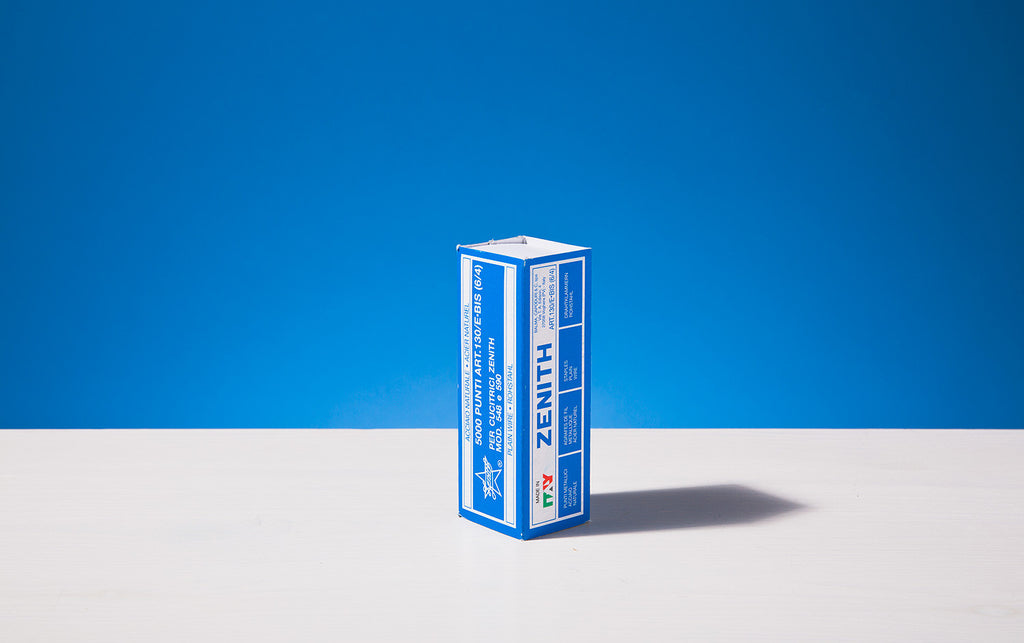 Zenith 130E/Bis 6/4 5000 Pack Staples
£5.50
These staples are superior to any other on the market. They are made in Italy, and sharpened (which is not the case of most mass manufactured staples found in the local office supply shop) - they are linked together using less glue - the result being that these are extremely satisfying, punching sharply through the paper.

Pair these beautifully packaged futuristic staples with a Zenith plier stapler and you will understand how humble stationery can be elevated to an art form. 

Will fit any Zenith plier stapler.
Dimensions: 8.1 x 3 x 2.6cm