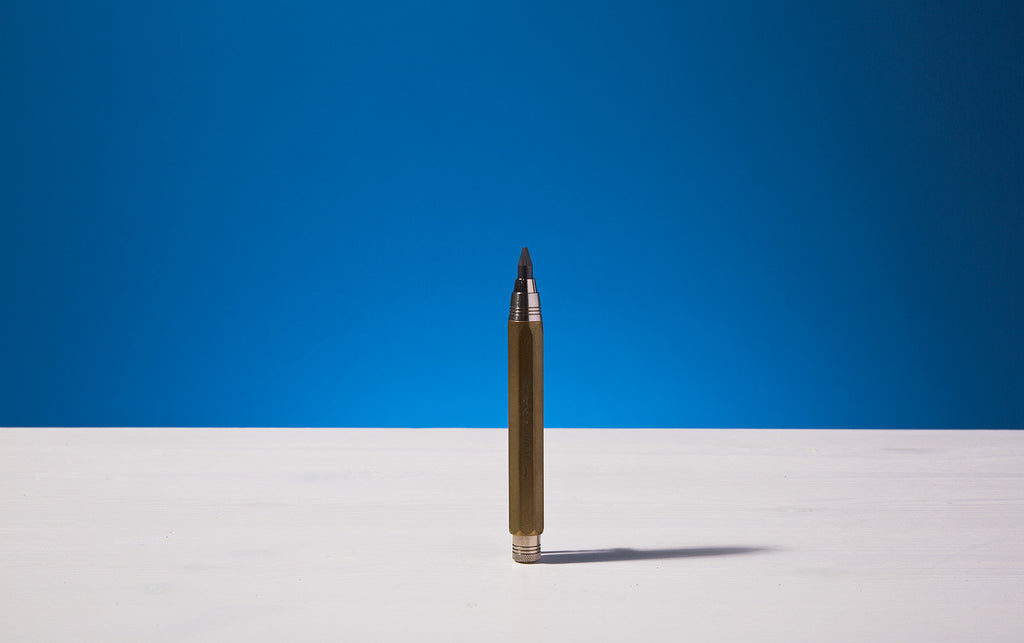 Clutch Pencil 5.6mm Brass Kaweco Sports pocket Sketch up
£30.00
Made of heavy weighted brass, this clutch pencil isn't going anywhere and very appropriate for those looking for a hardwearing strong writing instrument. It's short size makes for a very well balanced tool. 
5.6mm lead refill size is particularly suited for loose drawing, especially on a large scale and many designers will find the Sketch up a good companion. 
A built in sharpener is located under the button keeping the lead sharp on the go. 
Takes 5.6mm graphite or coloured lead refills available.
Dimensions: 102 mm long, 13mm diameter

Is sold with one graphite HB lead in a aluminium tin case