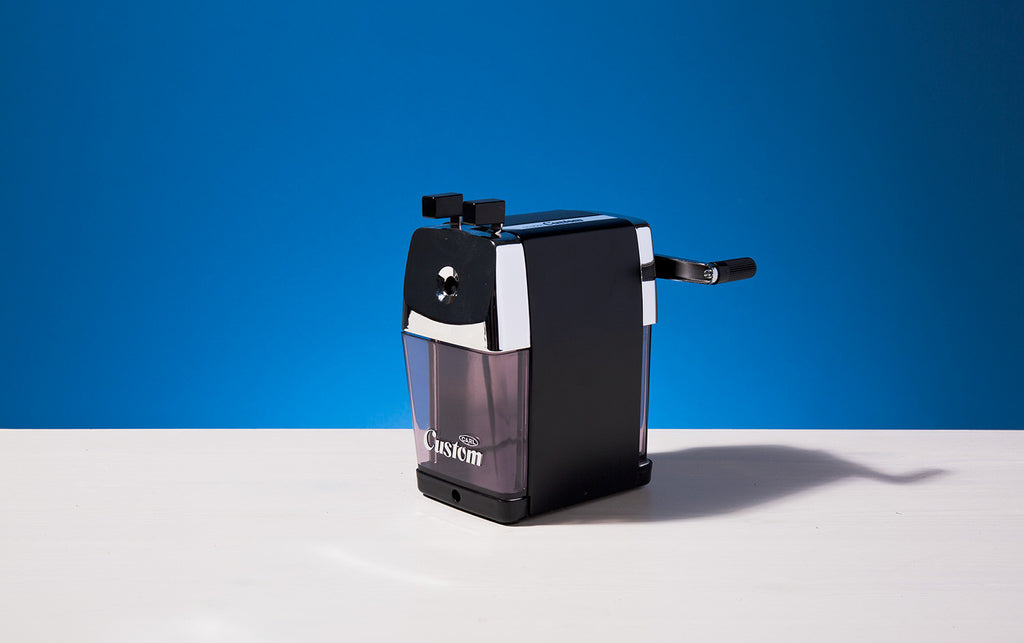 Adjustable Desktop Sharpener
£35.00
A very solid and reliable piece of equipment for lots of pencil sharpening, this desktop pencil sharpener has the particularity of having 5 precise sharpness setting adjustments. Very soft and coloured pencils should be sharpened to a blunt setting, while hard graphite pencils, like H's can be sharpened to the max. 
Makes for long tapered points - can be clipped to the desk for use with one hand (clip included)
Dimensions: 155 x 76 x 153
Presented in a printed cardboard box.