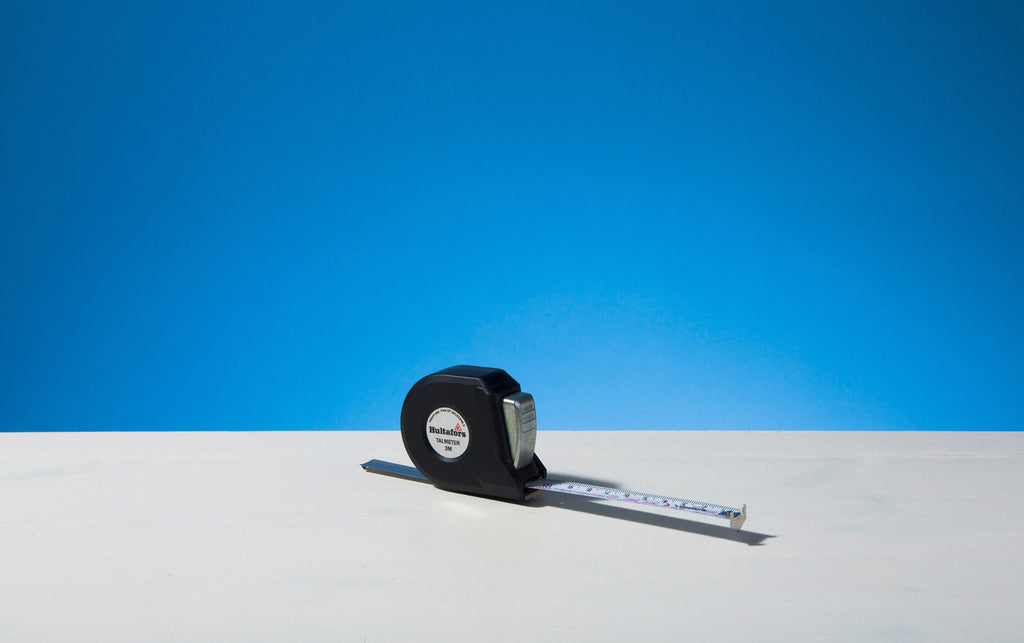 3m Tape Measure
£22.00
3 Meter Tape Measure by Talmeter of Sweden by Ture Anders Ljungburg, 1947.
A multifunction tape measure.
Combined marking and measurement edges mean that you can quickly and simply measure and mark both internal and external lengths. Measure and mark without taking a reading eliminating the need to recalculate and remark measurements.
Features include:
Internal and external measurement.
Etching function.
Firm brake keeps your measurement.
Marking edges allow you to mark and snap on plaster board.
Fold out extender for internal measurements, the extender is easy to extend and retract using the grip-friendly sliding carriage.
Trace arcs.
Features unique to the 3m model:
Measure diameters on the reverse side of the tape
White, impact resistant steel tape measure, 16 mm blade width, graduated in millimetres with an ABS plastic case.
5.7 x 5.8 x 2.6cm

Presented in a blister pack on a printed information Card.
28 x 8 x 2.8cm
Also Available in a 6 Meter model